Please leave us your feedback in one of our listings below.
One review will do, but if you are feeling generous, we will accept both Houzz and Google Reviews!
Whether you're looking for a contractor to help you build your dream home from scratch or remodel your current home to make it your dream home, we can make that happen!
You want a contractor you can have confidence in. Your project is not our first. We've got this. Building, at whatever level, can be a stressful, extremely emotional process for people. We know it's expensive and that we're dealing with your personal checkbook. You're not just a purchase order. We truly care about our clients and their projects. We really want what we're building to be better than you imagined, and we have the tools and processes to make that happen.
"I truly feel like we make a difference for people."
—Chad Robertson
Bring us your dreams and we will do
everything we can to make them come true
Step #1
Schedule a meeting to talk about your project, vision, budget, and goals
Step #2
If we're a fit we'll get started on your project and be by your side through every step.
Step #3
When your project is finished, Join us for your Welcome Home Celebration!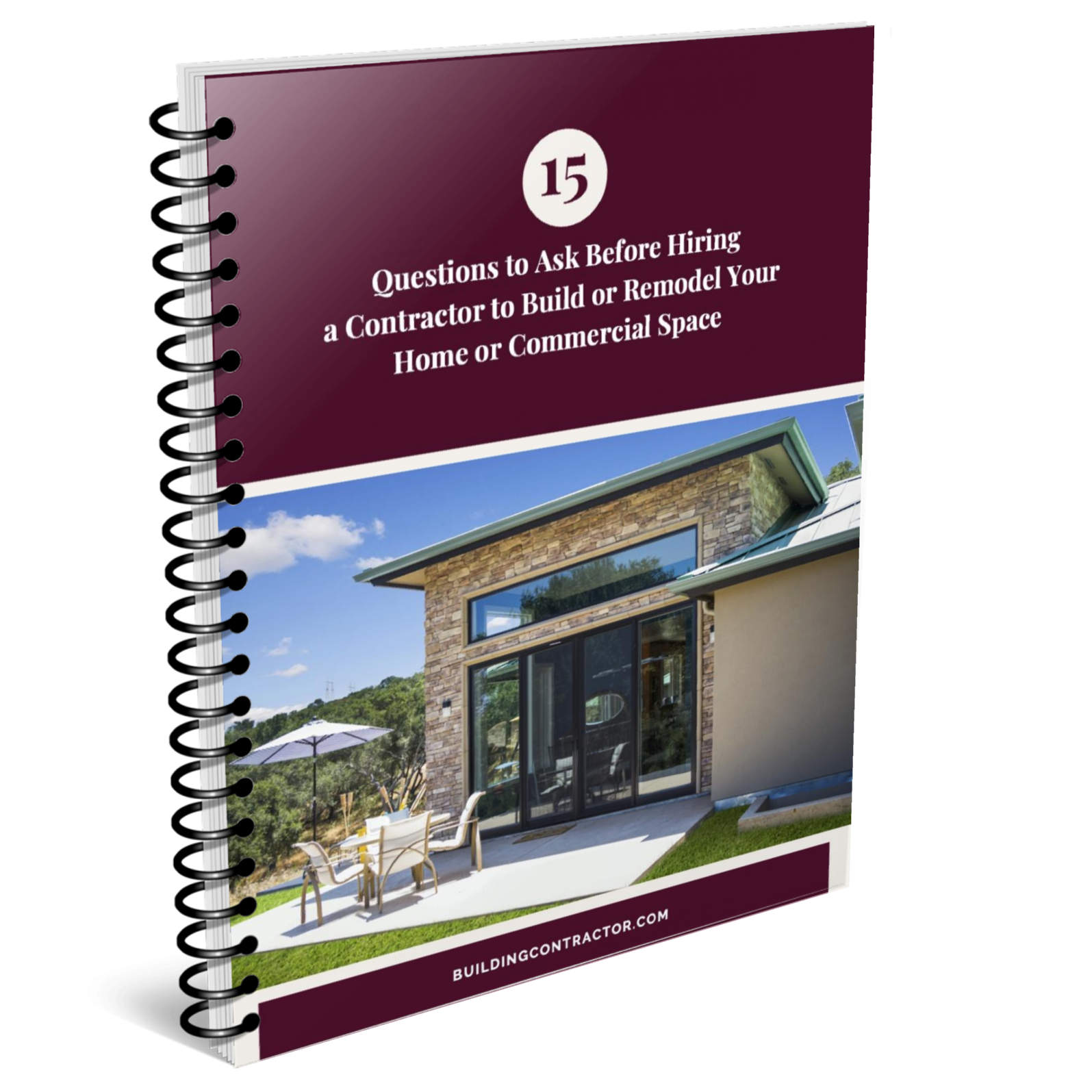 15 Questions to Ask Before Hiring a Contractor to Build or Remodel Your Home or Commercial Space
Download this free guide to learn how to choose the right contractor and see our signature process for building and remodeling projects.