Outgrowing your current space?

Retiring or ready to make your existing home your dream home?

Love where you live, just not what you're currently living in?

Is your existing home in need of updating or modernizing?
Whatever your reason(s) for remodeling, we'd love to help!
The prospect of remodeling an existing home can feel daunting. Let's face it, we've all heard horror stories. Choosing the right contractor can make all the difference.
Over the years we've developed a process that takes what often feels like an overwhelming sea of options, and streamlines them into bite-size decisions for the homeowner. We help you identify, prioritize, and simplify all the decisions that need to be made and when.
We are committed to keeping you informed on the status of your project. If material delivery problems, weather or other emergencies are going to result in significant delays, you will already know because you're an integral part of the process. If you're out of town, we can send digital photos of our progress.
Remember, we never forget this is your project.
We're a family-owned business with a solid reputation for quality, customer respect and communication.
We've been partnering with homeowners to remodel the homes they like into homes they love for decades.
Our roots go deep in the Central Coast. We grew up here. Our employees and subcontractors are long-time members of the community and we all take extreme pride in the reputation we've built. It's a reputation built on quality, respect and a unique perspective on customer communication.
See some of our recent remodeling projects. If you see a picture you like, please click on the photo to view the whole project.
All
Kitchen
Living Spaces
Bath
Exteriors
See How We Simplify the Building Process & Keep You in the Loop Through Every Step of Your Project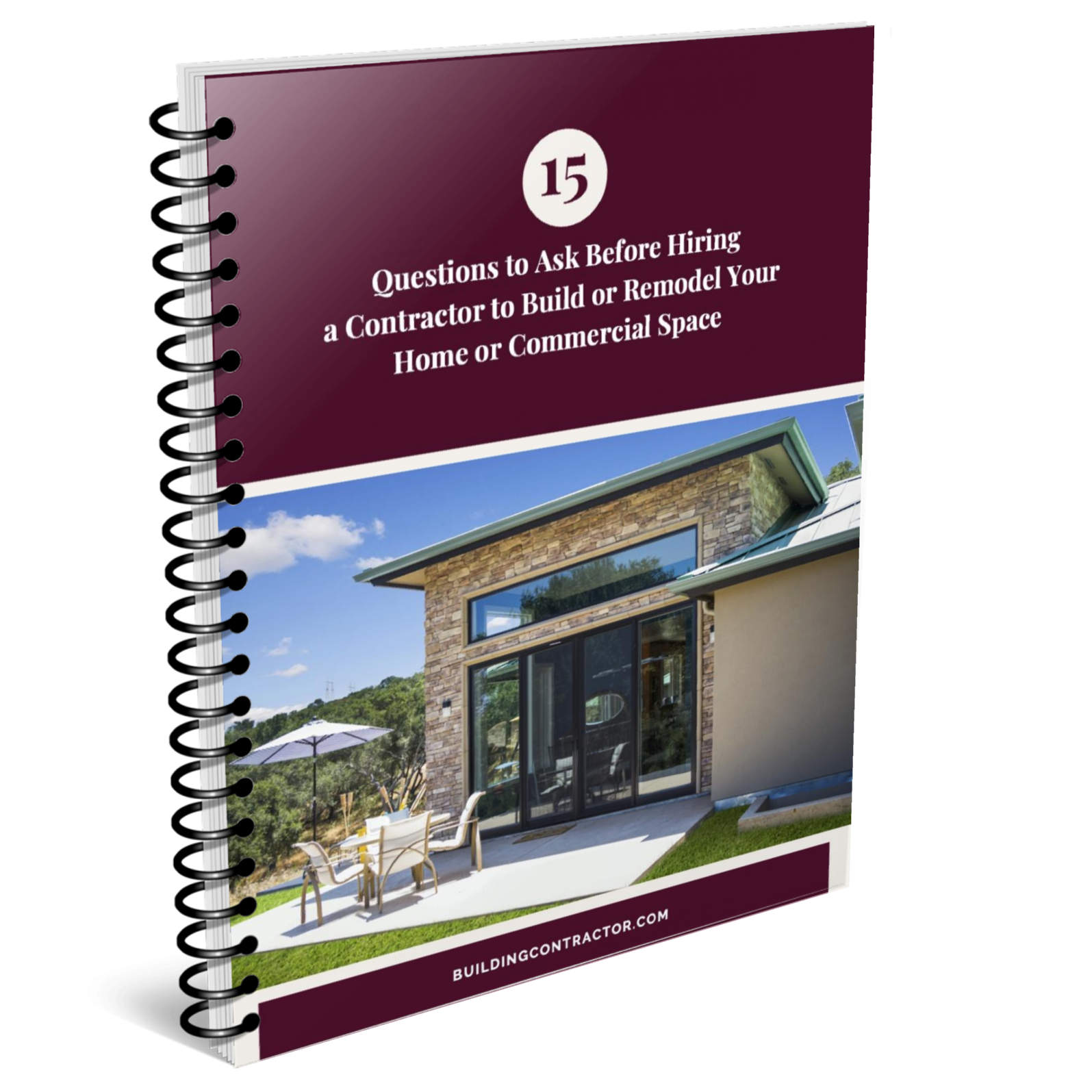 15 Questions to Ask Before Hiring a Contractor to Build or Remodel Your Home or Commercial Space
Download this free guide to learn how to choose the right contractor and see our signature process for building and remodeling projects.