We strive to give the very best service ...
Please fill in the following fields to submit your testimonial.
Let's Create Your Success Story!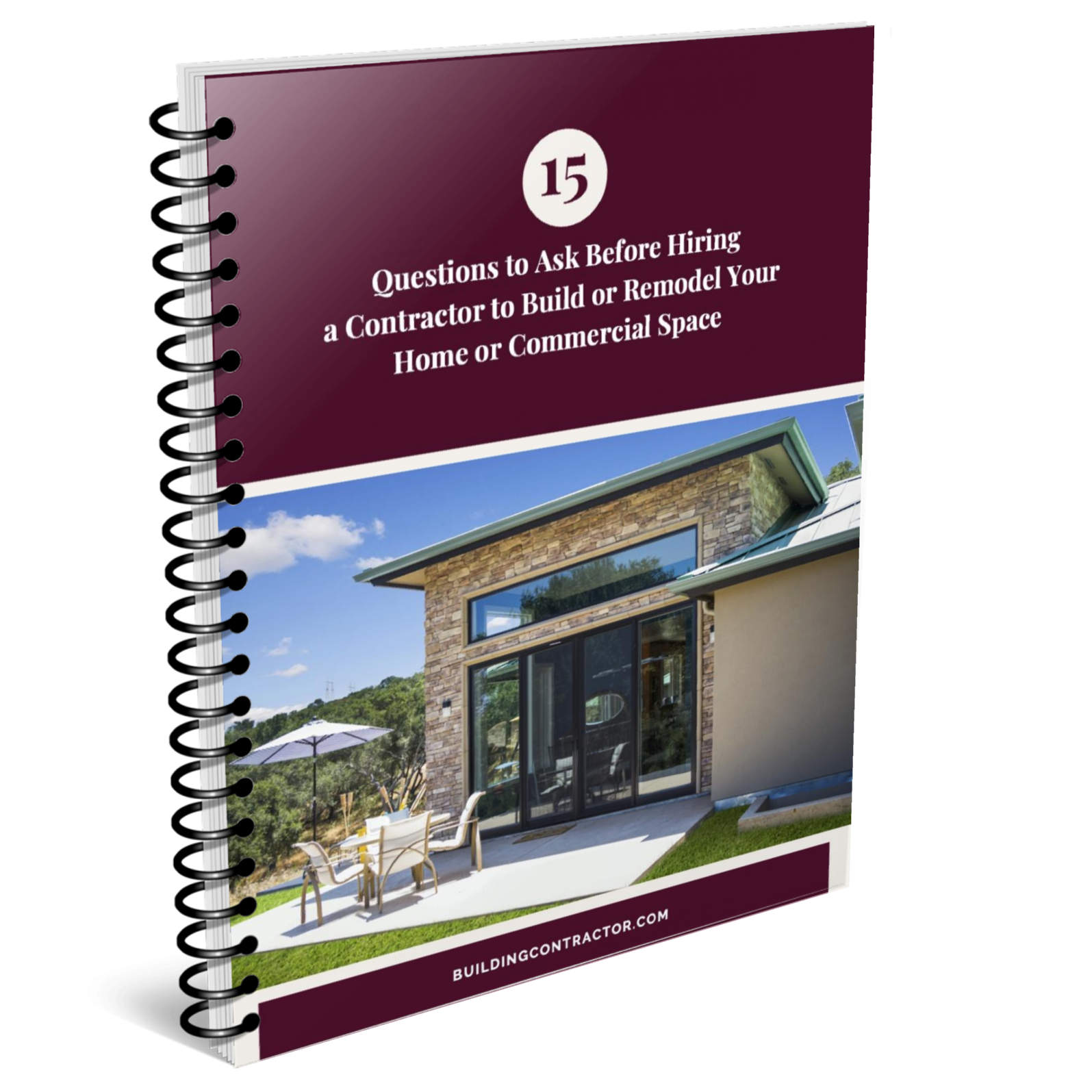 15 Questions to Ask Before Hiring a Contractor to Build or Remodel Your Home or Commercial Space
Download this free guide to learn how to choose the right contractor and see our signature process for building and remodeling projects.