These travelers were retiring from the San Francisco Bay Area and wanted to escape the busy city life and trade it in for country living. They brought with them their style, taste, and features they liked from their existing home and incorporated them into their new unique home.
Highlights include:
Green standing seam metal roof
Custom stone siding
Storefront windows in the entry
Oak hardwood flooring
Cobalt blue "starry sky" ceiling that portrays constellations when the sun goes down
Tell Us About Your Dream Home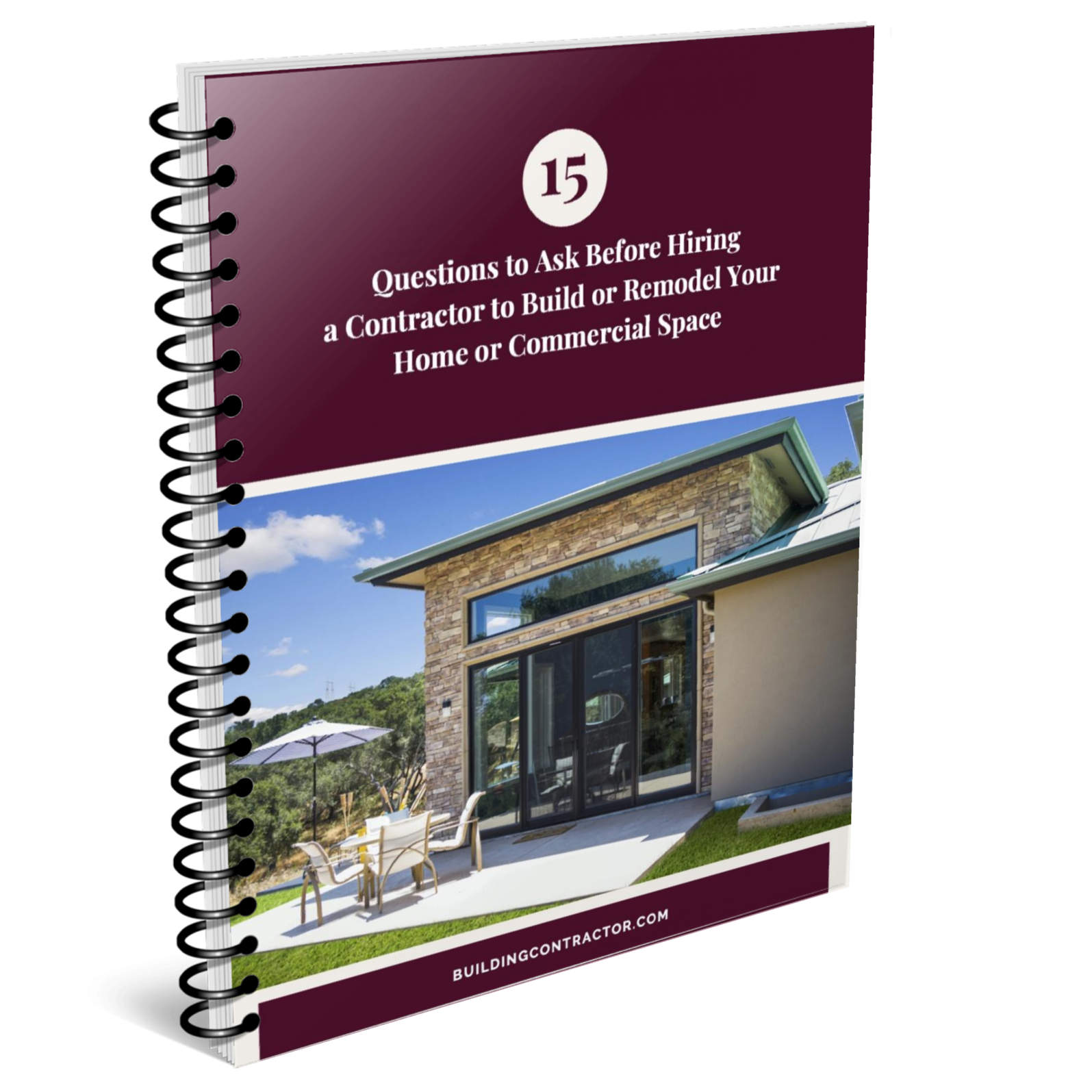 15 Questions to Ask Before Hiring a Contractor to Build or Remodel Your Home or Commercial Space
Download this free guide to learn how to choose the right contractor and see our signature process for building and remodeling projects.