The goal of this remodel was to convert a cramped, dated kitchen into a modern gourmet kitchen that was conducive to both cooking and entertaining.
Highlights:
Custom cabinetry
Granite counters
Tile backsplash
Engineered wood flooring
Custom wood beam
New picture window
Drag the slider back and forth to see the before and after of this project.
"We would sincerely like to thank Robertson Builders, their staff, and all their sub-contractors for an amazing kitchen remodeling job. We are extremely grateful to you and your entire team! The entire process was handled with the utmost professionalism. Utilizing your project management system, we were constantly in the know as to what to expect and when it would be done. There were no surprises and it gave us peace-of-mind through the entire process. Your entire staff were professional, knowledgeable, polite, and maintained a tidy work area at all times. Again, our sincere thanks to Robertson Builders and their team, as we are now enjoying our beautiful new kitchen, hardwood flooring, and backyard hardscape. Even more excellent news … our kitchen remodel was completed ahead of schedule and under budget!!! You and your staff delivered as promised!"
- John & Sheila Dillon
Tell Us About Your Commercial Project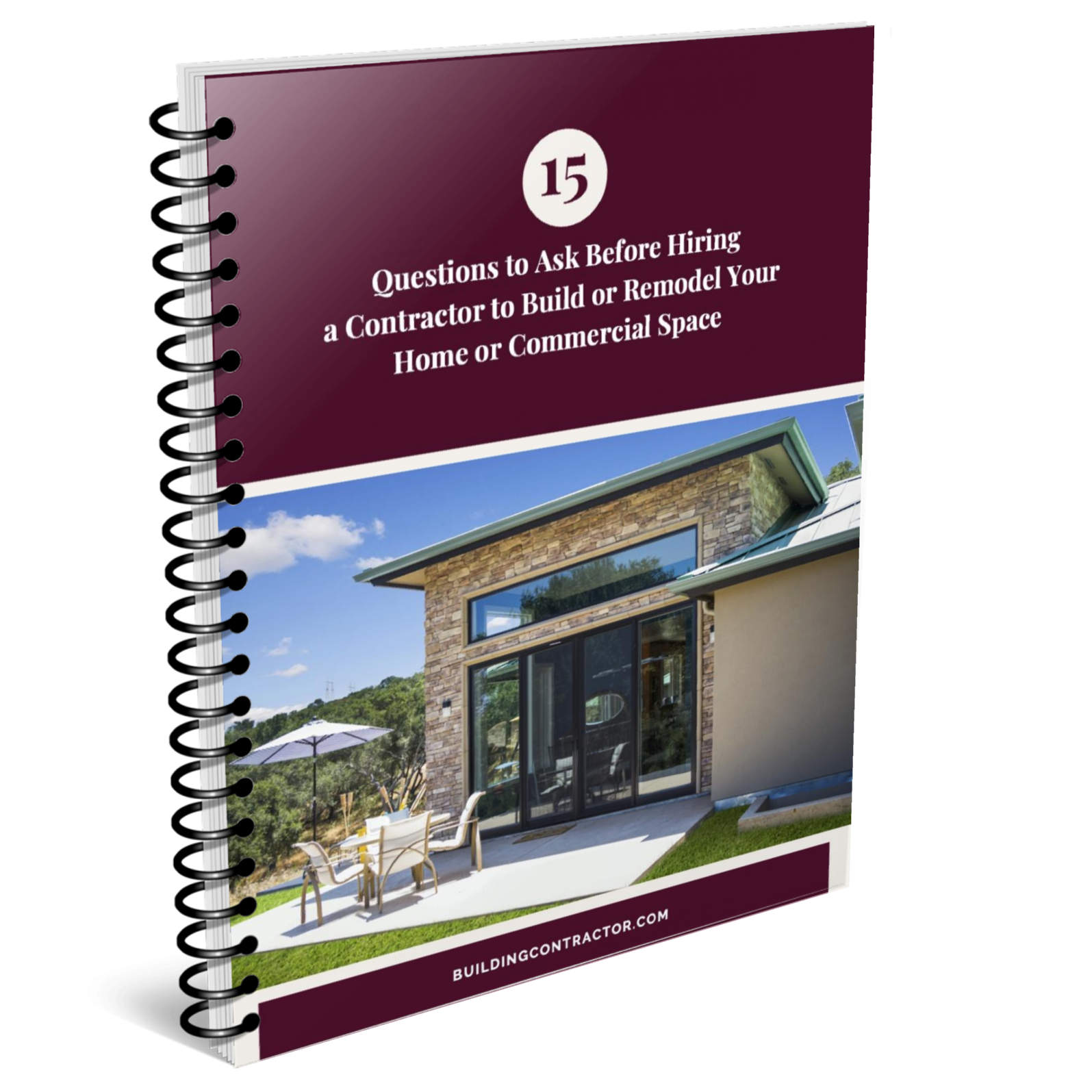 15 Questions to Ask Before Hiring a Contractor to Build or Remodel Your Home or Commercial Space
Download this free guide to learn how to choose the right contractor and see our signature process for building and remodeling projects.